SANGHA SUMMIT 2022
JULY 29 – 31, 2022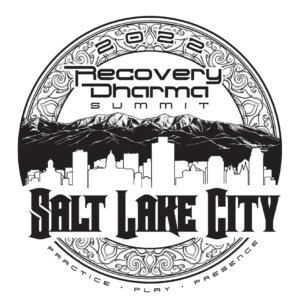 Summit Participant Survey
We want your feedback on your experience at the 2022 Sangha Summit!
Schedule
Review the schedule of events for the weekend
SURVEY SAYS!
We'll be playing a game of "Survey Says!" 
You can participate now by sharing your answers to our survey questions!
locations
Where we can connect, practice, play, and rest
Our central gathering point will be the Events Center at the Leonardo Museum. Located in the heart of Downtown Salt Lake City, Events at The Leo offers a space filled with creative energy and close to central stops for SLC's public transportation system. 
209 E 500 S, Salt Lake City, UT 84111
The Leonardo: Click Here for more information about The Leonardo
Accessibility: Click Here for Accessibility Info at The Leonardo
Crystal Inn Hotel & Suites is a unique, independent hotel group that is concentrated mostly in Utah. Amenities include FREE Wi-Fi,  hot breakfast buffet and Airport Shuttle. Click Here for more info and pictures (But refrain from reserving online!)
Distances from The Leonardo: .7 mile, 4 Blocks, 15 minute walk, 16 minute Bus ride, every 30 minutes
230 West 500 South, Salt Lake City, UT 84101
Reservations: Call 801-328-4466 to make a reservation. Mention Recovery Dharma and the code RDH729 to receive the discount rate of $119 (before June 28th). 
Accessibility: Van-accessible parking spaces and ADA roll-in showers. Request ADA rooms when checking in.
Offers a variety of options including dorms, and single rooms with their own bathroom – accomodating up to six friends. Prices range from $35 to $120. Click Here to see more pictures (But refrain from reserving online!)
Distance from The Leonardo: 1.4 mile  25 minute walk. Bus takes you part of the way every 60 minutes.
107 F Street, Salt Lake City, UT 87103
Reservations:  Call or email to make a reservation.  Mention Recovery Dharma. This will help ensure staying with other members in the dorm rooms and other coordination. 
Email hostelsaltlake@gmail.com
Phone: 801-359-3855

Pictures:
Accessibility: There are about 17 steps leading up to the front door of the Avenues Hostel.
ABOUT THE SUMMIT
The 2022 Recovery Dharma Sangha Summit is happening.
We will gather both in-person and online! 
The Program
This year we will focus on the Practice, Play, and Presence aspects of our recovery paths,
building community, opportunities for practice including meditation, mindful movement, and of course fun! 
Health and Safety
We ask the community to consider lovingkindness and compassionate care; recognizing that many in our community have various levels of health concerns. With this in mind, we ask that everyone who is attending the 2022 RDG Summit be vaccinated. Our mask policy will be decided upon as we get closer to the Summit.
PROGRAM HIGHLIGHTS
What we will experience together
Program Schedule
Check out the specific sessions, topics, and times for the 2022 Sangha Summit. We start with a special Welcome Session on Friday followed by speakers, panels, the annual meeting with the board, and mindful movement on Saturday and Sunday.
Click Here for the detailed schedule
Click Here for the Time Zone Conversion Table
Keynote: Fresh "Lev" White
Lev is mindfully grounded at the East Bay Meditation Center and a graduate of Spirit Rock's Community Dharma Leadership program. He credits his ability to reach and connect with diverse audiences to his years growing up in and around various communities in New York, D.C., and San Francisco.
Click Here  to learn more about Fresh 'Lev' White
Saturday Evening Event
Return to our space after a day of meetings for fun, play, and connection!
Will it be …
A Talent show?

A Band?

A Dance Party?
Check Back Soon to find out!
Travel and transportation
How we might find our way there
Ground Transportation
This page lists all options for transportation from SLC International Airport to downtown Salt Lake City.
SLC International: Click Here to go to SLC International Ground Transportation Page
Accessibility: Click Here for Accessibility Info for ground transportation
Salt Lake Express Shuttle
Shared Ride shuttle from the Airport to downtown SLC; about 20 minute trip. $13 One-way.  
Reservation: Click Here to make a reservation
Accessibility: Wheelchair-accessible vehicles are available at no extra cost (Notify during registration)
Group Discount: Check Back Soon for a group discount code.
Trax Green Line
Train From the Airport to Downtown Salt Lake City. 36 minute trip. $2.50 one-way. Leaves every 30 minutes.
Publish Transporatation: Click Here for more information about the Trax Green Line
Accessibility: Click Here  for Accessibility options with SLC public transportation